Merry Christmas and a Happy New Year
An end of year message from the Managing Director
Many people I have spoken with recently describe 2018 as a hard and difficult year, and one that they'll be keen to consign to the history books – we can only hope that 2019 offers less stress and the bad stuff that is never far from so many people's lives.
One of our people, who for the sake of privacy shall remain nameless, but who is undoubtedly one of the very best people I have encountered in my life time, and his dear wife have been fighting a terribly debilitating but unidentifiable illness that has seen her hospitalised for months. If the love and commitment of a partner has any part to play then a full recovery would be a given, but alas the world does not work that way. At the very best her situation is unenviable, but unfortunately the prognosis now includes chemo as a starting point. Our thoughts and prayers are with them.
Our work family has a long tradition of standing beside any of our people who find themselves in the invidious position of long term illness, and we'll continue to do so.
That being said, I am extremely mindful that any trials and tribulations in most of our lives are too minor to rate a mention, and it is with that in mind that we also continue our tradition of supporting those in the community who do so much for others.
Our long term commitments include:
The Burns Support Trust (whom we've supported for over 30 years)
North Shore Hospice
Totara Hospice
Franklin Hospice
Salvation Army Royal Oak (we recently gifted them a truck)
NZ Cancer Society
Starship
Kids First
In addition, we have sponsored numerous local groups and individuals on an ad hoc basis.
We turn the page into 2019 on a bit of a high, in good shape, having enjoyed more wins than losses, doing good numbers, with the most fabulous "work family" any company could hope for – albeit under extreme pressure trying to complete everything that is on the go before Santa comes.
In concluding, I thank our clients and friends for their continued support and loyalty, and wish everyone all the very best for what remains of the festive season, and of course, the New Year.
Don Malcolm
Managing Director
Christmas and New Year Hours
The DGM team will be available over the festive season, however the office will be closed on Public Holidays.  For urgent assistance please contact the Operations team by calling
027 549 7807 or sending an email to operations@dgm.co.nz
Festive Fun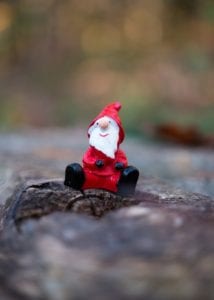 – What are the names of Santa's reindeer?
– Under what other names is Santa also known?
– What did Rudolf's nose do for Santa?
(Answers at bottom of post)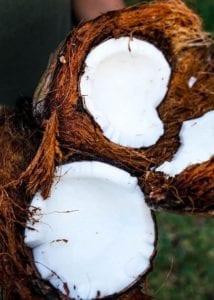 Ever wondered what kind of things never make it to the plane? The IATA Dangerous Goods Regulations (available for purchase from DGM) lists all of them, including coconuts?
Christmas plates around the world look pretty good this year with exports of lamb, venison, cherries, capsicums, crayfish and salmon in demand over the holiday season.  Exports include over 1,000 tonnes of Cherries – yum!
Training Schedule for 2019
The schedule for 2019 has been set and courses are online available for registration (payment by credit card or payment by invoice options available).  We have added more courses in Christchurch, the first of which start at the end of February (IATA Infectious Substance, International Maritime Dangerous Goods and Dangerous Goods Handling). The IATA Dangerous Goods Initial and Recurrent courses in Christchurch are scheduled for mid-June 2019. For any training questions please email training@dgm.co.nz or view our training calendar online for additional dates.
Do you have all your regulation requirements for 2019?
There's new regulations available for sea freight and air freight including:
*The IMDG Code, 2018 Edition (inc. Amendment 39-18) comes into force on 1 January 2020 for two years and may be applied voluntarily as from
1 January 2019
.
To order any products see associating links to the online shop or contact our team at
orders@dgm.co.nz
Festive Fun Answers:
– What are the names of Santa's reindeer?
Rudolf, Dasher, Dancer, Prancer, Comet, Donner, Vixen and Blitzen
– Under what other names is Santa also known?
St Nicholas, Sinterklass and Odin.  Did you know that St Nicolas of Myra would secretly leave gold coins in people's shoes?
– What did Rudolf's nose do for Santa?
Help him light the way! Did you know that male reindeer shed their antlers in winter?  Therefore, Santa's reindeer are probably females.